In covenant with Christian families, Unity Christian School teaches students the Truth from a Christ-centered perspective for lives of discipleship.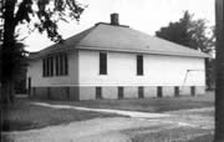 The first classes of Fulton Excelsior Christian School were held in First Christian Reformed Church's basement in the fall of 1921. A school in South Holland, Illinois donated fifty-one desks. Tuition was fifty cents per week, per child, with the third child free.

In 1924 a two-room schoolhouse was built on the corner of 14th Avenue and 8th Street. Jacob Van Wyngarden was principal of the forty-two students. In 1924 they also joined the National Union of Christian Schools (NUCS), now called Christian Schools International (CSI)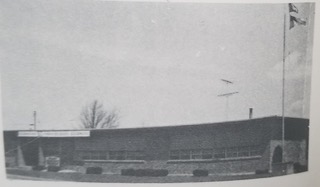 The Society approved plans to build a four-room brick school on Tenth Street in 1953. The name of the school was changed to Community Christian School. Anthony De Groot, principal of the eighty children, led the march to the new building on March 2, 1954.

A north wing was added to the Tenth Street building in 1960, and eight city lots east of the Tenth Street building were donated and deeded to the school in 1962. 1975 marked the addition of bus service to surrounding communities.
The gym and multi-purpose room were added to the Tenth Street building in 1976, and in 1979 the junior high wing was dedicated.

Sixteen freshmen began classes at Unity Christian High School on August 24, 1981, sharing facilities with Community Christian School. Their teacher was Dick Zylstra. The first graduation exercises occurred on May 24, 1985.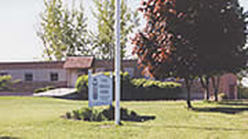 In 1983, the Community Christian School/Unity School system purchased the Annex building at 1000 11th Avenue. K-6 students marched to the new building on August 24. John Byker was principal of the 205 K-12 students.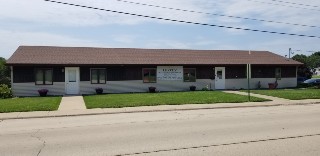 In the summer of 2002 Unity leased the River City Day Care Center (RCDC), providing daycare from 6 a.m. to 6 p.m., preschool, and before and after school care with certified, Christian staff under the direction of Paula Dykstra. This achieved a goal set at the 2001 board/staff retreat.

When Unity took over River City Day Care and Preschool, it more than doubled. As a result, River City Day Care and Preschool was purchased in January of 2005, and the name was eventually changed to Unity Christian Preschool and Childcare (UCPC).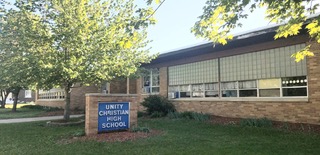 The entire P-12 school system became united under one name, Unity Christian School, in 1992. A bus barn was built on the Tenth Street property.

In the summer of 2016, Unity closed down the deteriorating elementary building on 11th Avenue and consolidated Kindergarten through 12th grade into the 10th Avenue building while they raise funds and prepare for a future move to a larger facility in Clinton, Iowa.